http://pivertdidgeridoos.fr/wp-content/themes/pivert
Les Gars Dans L'Coin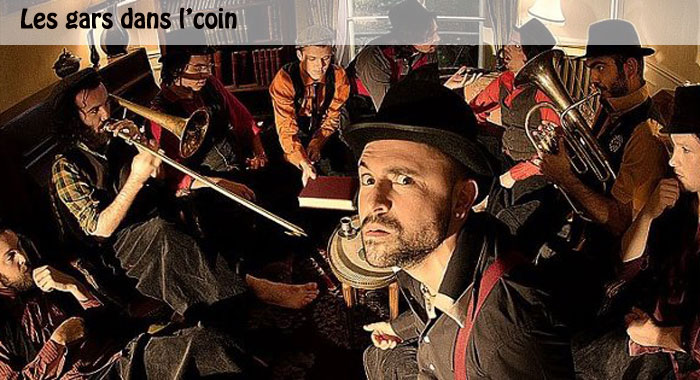 Les Gars Dans L'Coin

(LGDLC) is a band of 10 happy men (Drummer, Guitarist, bassist, keyboardist, saxophonist, trumpeter, trombonist, clarinetist, violinist and singer), offering a "festive fusion." They put their music on stage to delight the eyes and ears, with their classical
education, jazz or punk for some. The meeting took place in July 2010 and since then a didgeridoo time to accompany them to others. Feel free to follow them on Facebook, without forgetting to visit their site to find them. Les Gars Dans L'Coin, a band listening but mainly to see!