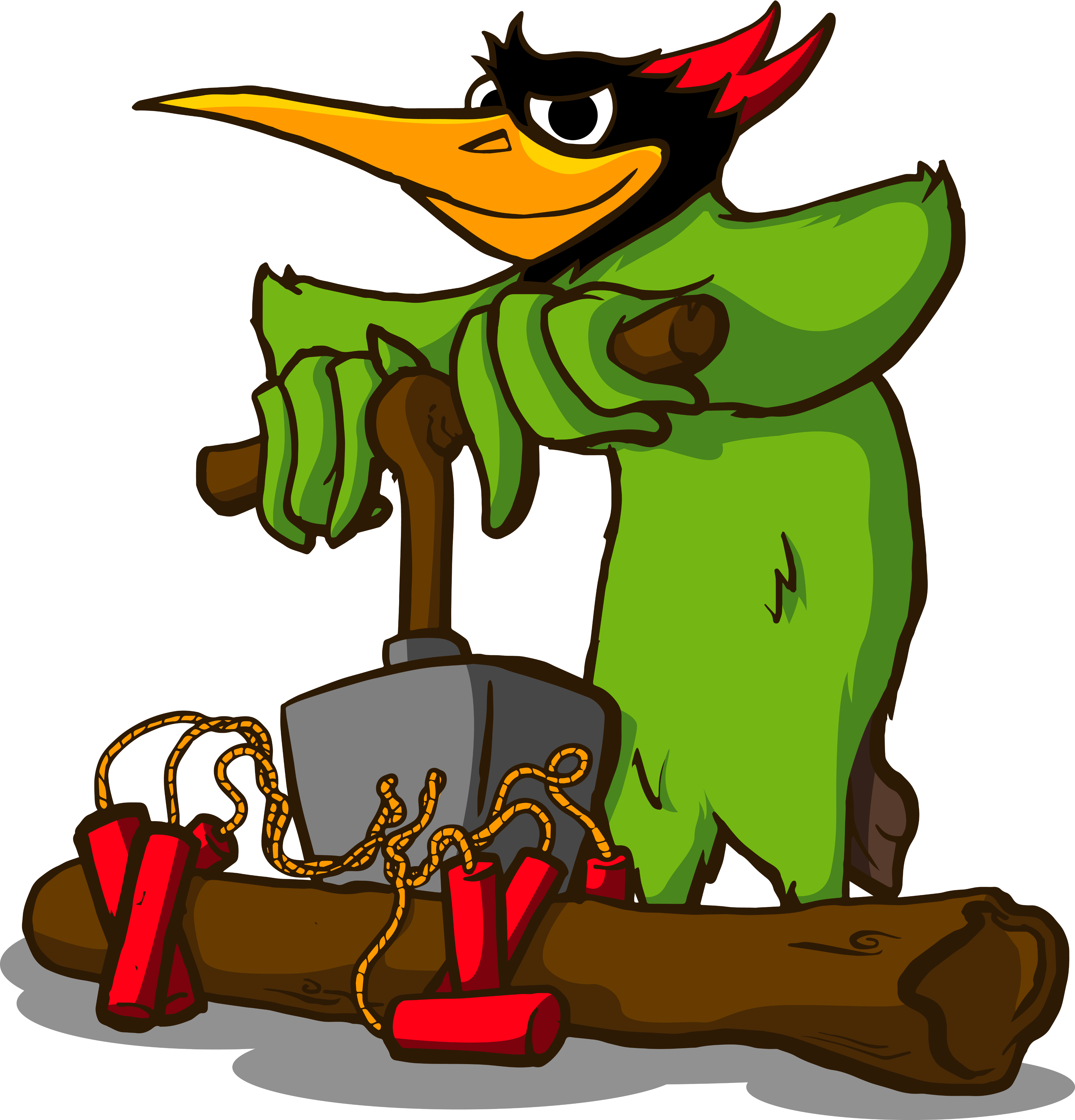 Ce modèle de didgeridoo est une combinaison entre un didgeridoo démontable et un didgeridoo accordable. C'est un modèle très intéressant car il apporte plusieurs avantages par rapport à un didgeridoo simple:
-Facilement transportable et sans risque grâce à son faible encombrement pour le transport
-Accordable en fonction des conditions climatiques grâce à une coulisse de 7cm

-Modulable avec la possibilité d'avoir plusieurs embouchures de tailles différentes, vous permettant d'avoir plusieurs didgeridoos avec le même corps principal, et toujours accordables!
Modèle de didgeridoo réalisé sur commande uniquement.
T'n'T Didge – Transportable & Tunable
This didgeridoo is a combination of a transportable didgeridoo and a tunable didgeridoo. This is a very interesting model because it brings several advantages over a simple didgeridoo:
– Easily transportable and without risk thanks to its small size for transport
-Accordable to climatic conditions thanks to a 7cm slide
-Modulable with the possibility of having several mouthpieces of different sizes, allowing you to have several didgeridoos with the same main bodie, and always tunable!
Didgeridoo model made to order only.
Modèle en Do – Erable / C – Maple

Le fil du bois d'un bout à l'autre, pour un didgeridoo profond et puissant

Modèle en Mi-Ré-Do – Noyer & Ebène / E – D – C in Walnut & Ebony

3 Didgeridoos en 1 – Le fil du bois d'un bout à l'autre

Modèle en Mi-Ré-Do-Si – Noyer & Padouk / E – D – C – B in Walnut & Padouk

4 Didgeridoos en 1 et toujours accordables

Modèle en Ré – Erable & Noyer avec housse semi rigide / D in Maple & Walnut

Le fil du bois d'un bout à l'autre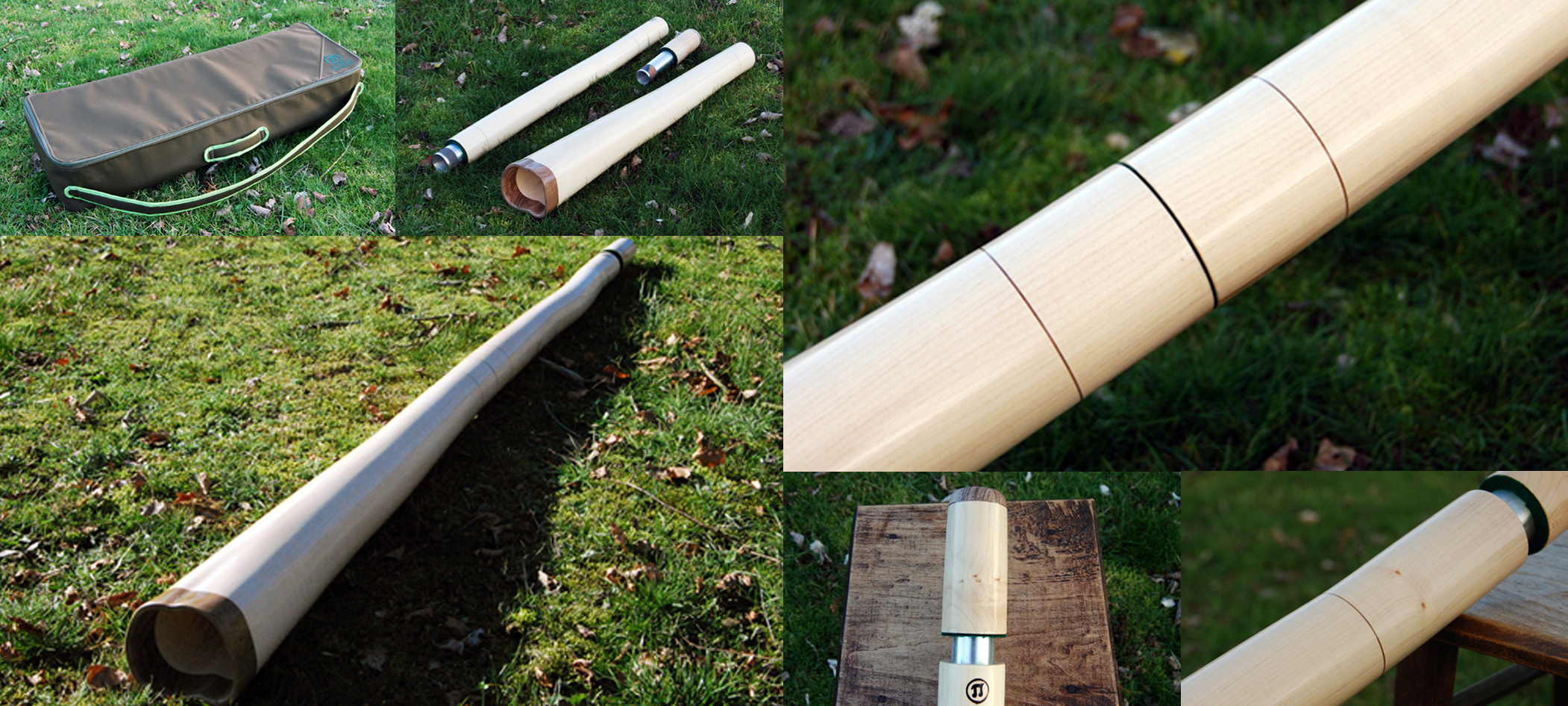 Modèle Mi – En différentes essences / E in several wood

En étui rigide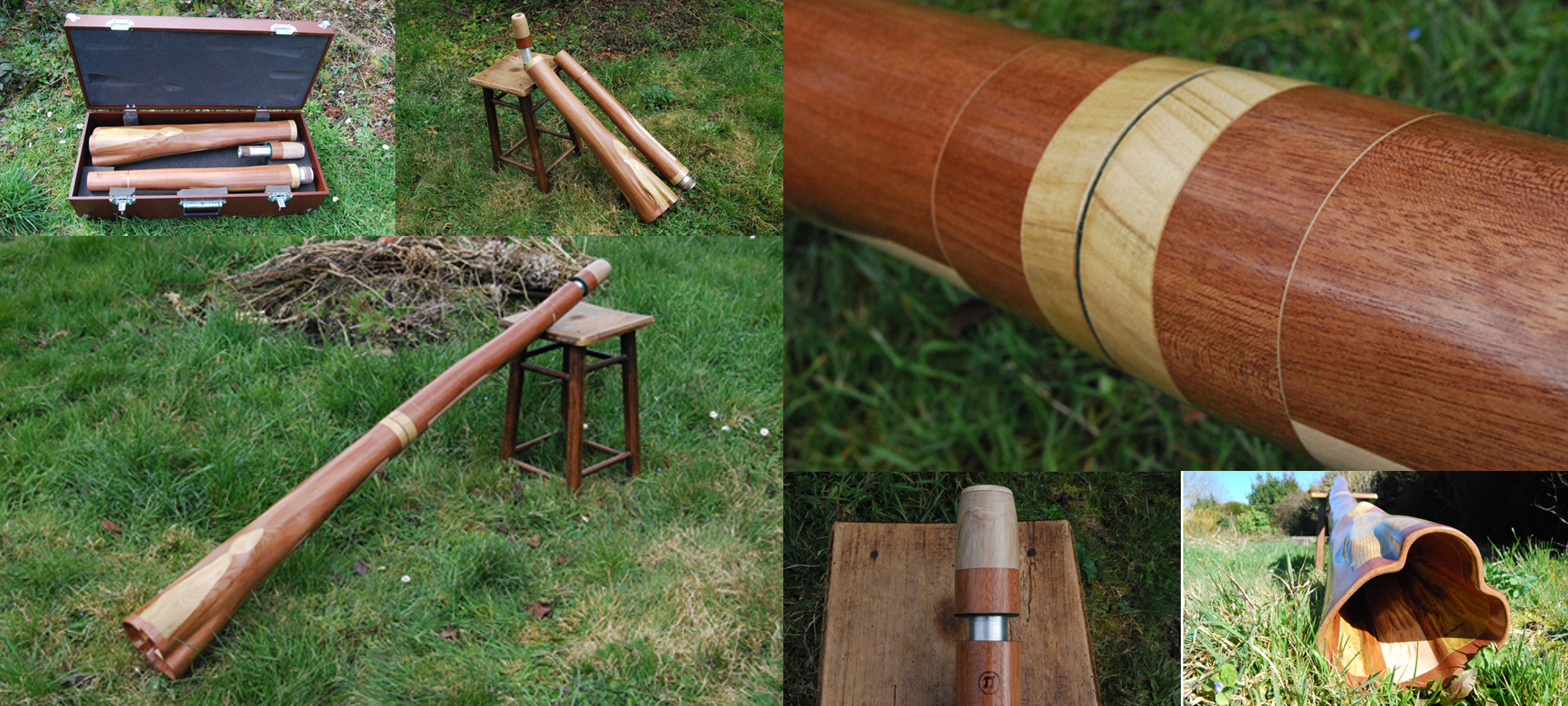 Création protégée au titre du droit d'auteur. Tous droits réservés. Reproduction, représentation ou diffusion interdites par quelque moyen que ce soit.
Creation protected by copyright. All rights reserved. Reproduction, representation or dissemination prohibited by any means whatsoever.